How it works:
The list below are all the open games that our current clients can pick from. You will receive 2 tickets to White Sox home games with 2 Huntington Bank Stadium passes and free parking. Enjoy entry to world famous Levy restaurants, fine dining and service while taking in a breathtaking panoramic view of the field. The tickets are located in section 132 of the ballpark just 17 rows behind home plate and one row behind the professional scouts! Once you find a game that you would like to go to please email Tiffany.Latko@LatkoWealth.com.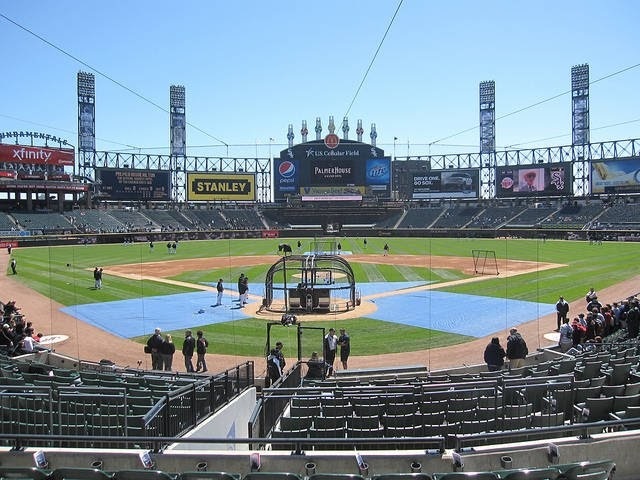 2022 TICKET AVAILABILITY
Last updated August 12th.
| | | | |
| --- | --- | --- | --- |
| Date | Day of week | Time | Opponent |
| August 18 | Thursday | 1:10 pm | Astros |
| August 30 | Tuesday | 7:10 pm | Royals |
| August 31 | Wednesday | 7:10 pm | Royals |
| September 2 | Friday | 7:10 pm | Twins |
| September 13 | Tuesday | 7:10 pm | Rockies |
| September 14 | Wednesday | 7:10 pm | Rockies |
| September 20 | Tuesday | 7:10 pm | Guardians |
| September 21 | Wednesday | 7:10 pm | Guardians |
| September 22 | Thursday | 7:10 pm | Guardians |
| September 24 | Saturday | 6:10 pm | Tigers |
| September 25 | Sunday | 1:10pm | Tigers |
| October 3 | Monday | 7:10 pm | Twins |
| October 4 | Tuesday | 7:10 pm | Twins |