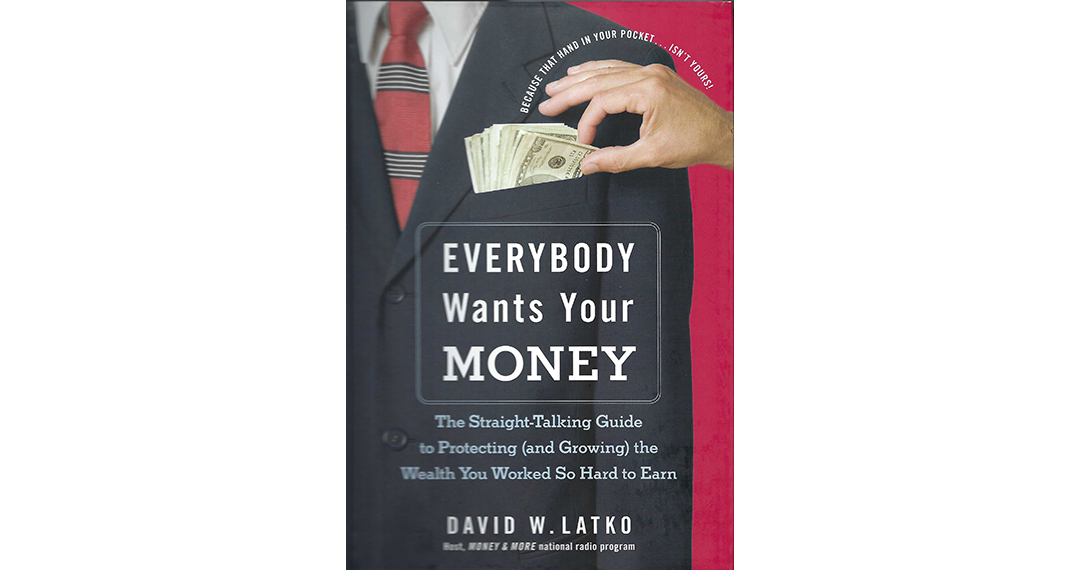 Everyone wants your money: Because that hand in your pocket. . . isn't yours!
Published by Harper Collins
In this book, you'll learn the real-world, street-smart rules for managing and protecting your money---told through the everyday experiences of people like you. Never before have such valuable insights and sage advice been stated in such a witty, informative, and straight-from-the-shoulder way. 
Everybody Wants Your Money is not just one more book that promises get-rich-quick secrets. Rather, it is a detailed guide made to protect yourself from the money traps we fall into by trusting our families, financial  advisers, neighbors, or friends--- who mean us no harm but know little about building wealth. Latko arms you against the unscrupulous predators who covet all that you possess--- and in the process will rob you of everything you need to achieve true finical security. Latko's book lays bare the scams and con games that target each of us on a daily basis, simplifying you how to recognize--- and defeat--- those who delight in fleecing the unwary.